As a self-proclaimed robotics enthusiast, I could not have been more thrilled to attend and present a late breaking poster at the International Conference on Robotics and Automation (ICRA) 2023. The event exceeded my expectations, with fascinating keynotes, talks, and demonstrations that showcased the cutting edge of robotics technology.
One of the most striking aspects of ICRA 2023 was the sheer number of robotic dogs running around the conference venue! It seemed like every other exhibitor had their own version of a robotic canine companion, each with unique features and abilities and custom sensor set. Some were designed for search and rescue missions, while others were more focused on indoor mapping with LIDAR. Regardless of their purpose, seeing so many robot dogs in one place was an unforgettable experience.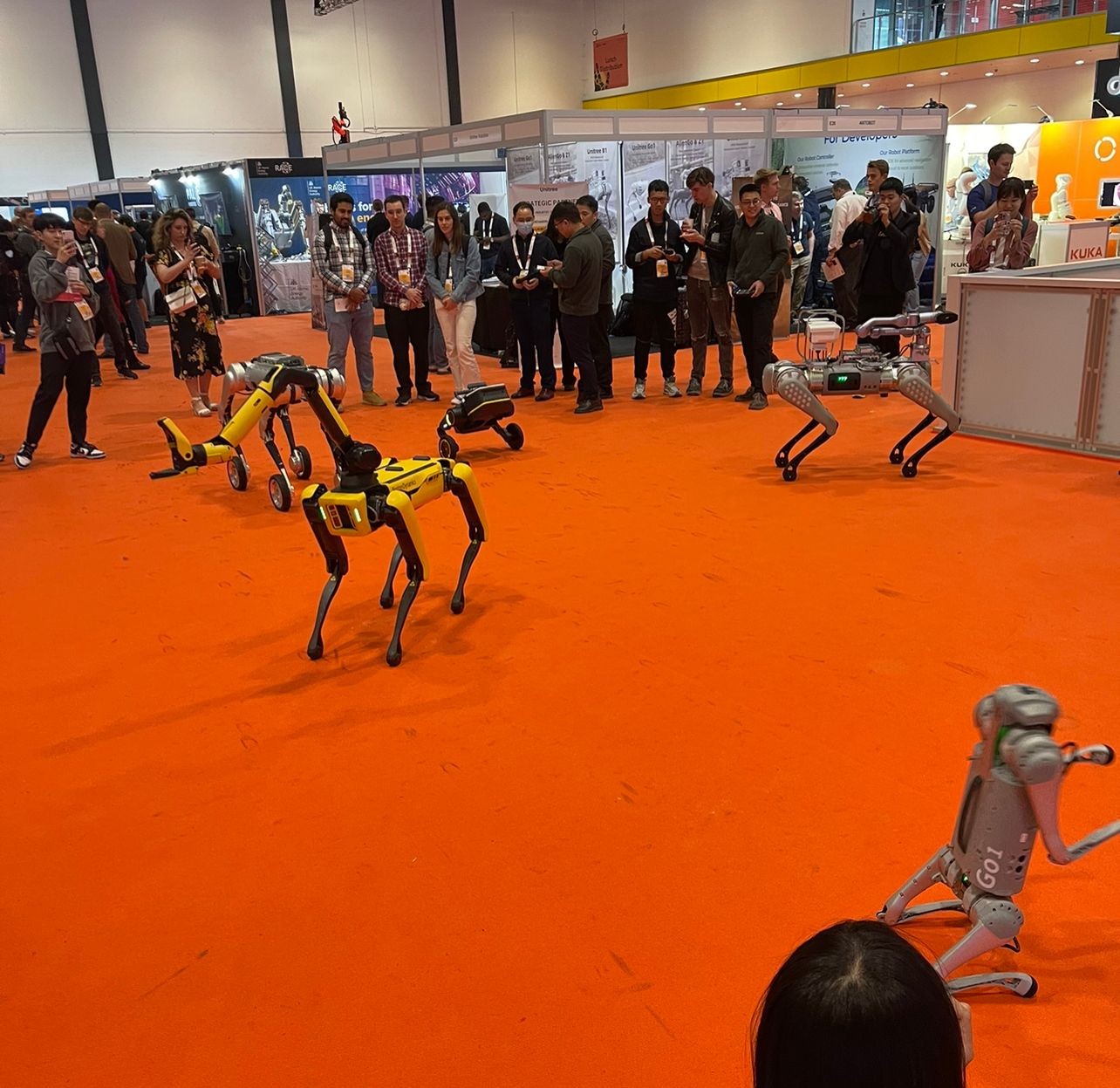 However, the most intriguing encounters at the conference were the human-robot interactions. As I roamed the exhibition hall, I stumbled upon a stall showcasing a humanoid robot designed to mimic human expressions and emotions from Ameca.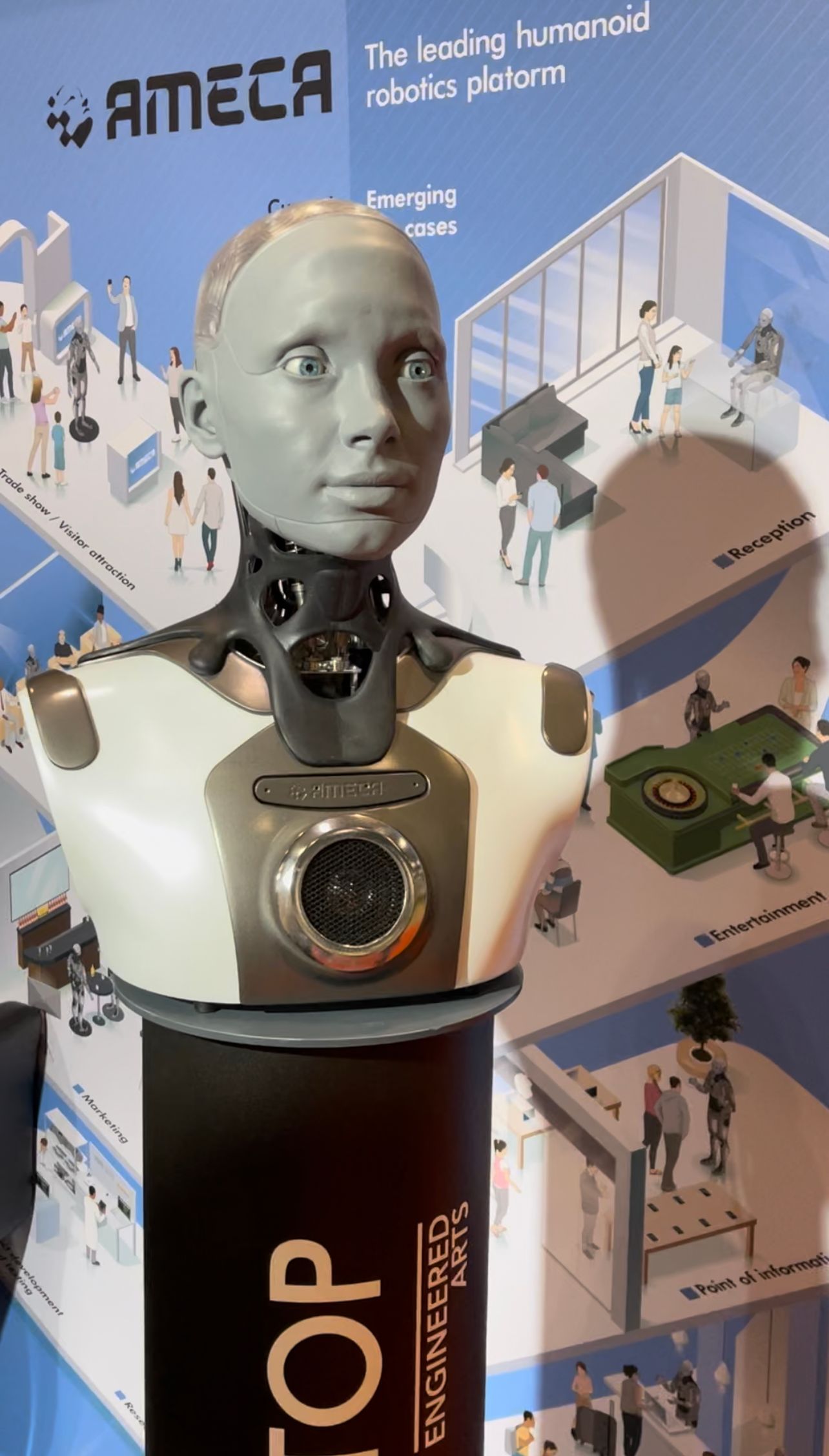 It was a fascinating and, admittedly, somewhat creepy experience to witness this human-like robot move so naturally with expression. It was a stark reminder of the rapid advancements being made in the field of robotics and how far we can come when we link this with technologies in like voice fonts and generative AI.

Another highlight of ICRA 2023 was the incredible array of keynote speakers and talks. Some of the most influential figures in the robotics and automation industry shared their insights on the current state of the field, as well as their predictions for the future. Topics ranged from ethical considerations in agricultural robotics to the latest developments in machine learning and computer vision.

A surprise at ICRA 2023 was the sheer number of people showcasing simulation technologies. There was a notable emphasis on using virtual environments to train and test robotic systems, with several exhibitors demonstrating their simulation platforms. These tools are becoming increasingly important as the complexity and capabilities of robots continue to grow, allowing developers to refine their creations in a controlled environment before deploying them in the real world. Some of these had fantastic graphical layers that can be used for training computer vision models with synthetic data.

ICRA 2023 was a robotic wonderland that left me in awe of the innovations and advancements in the field of robotics and automation. From the charming robot dogs to the thought-provoking keynotes and talks, the conference was a testament to the exciting future that lies ahead in this rapidly evolving industry. I can't wait to see what ICRA 2024 has in store in Japan!